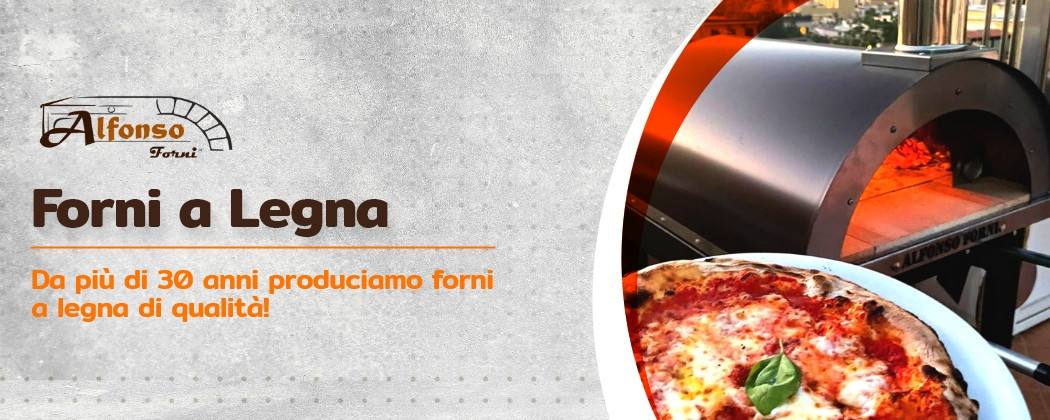 WOOD BURNING OVENS
Alfonso Forni has been involved in the production of outdoor, indoor or recessed wood-burning ovens for more than 30 years.
Not only indirect cooking wood-fired ovens: Alfonso Forni also produces pizza ovens (cooking food next an open flame, particularly requested by Naples-style pizza lovers), gas pizza ovens, hybrid ovens (i.e. a special type of ovens that can be used with wood or gas), stoves with oven (stoves with a little indirect cooking chamber where it is possible cooking) and bbq using just the best raw material to ensure a strong and solid structure in order to resist over time. The choice of refractory bricks used in every oven  is very important, due to their ability to maintain heat. For this reason, our wood-fired ovens are equipped with top quality refractory bricks and we are constantly evolving through the search for the best raw materials, in order to be always updated and eventually in able to improve our products.
No products available yet
Stay tuned! More products will be shown here as they are added.